Red from Angry Birds first appeared in the parade as a balloon in 2015 to promote The Angry Birds Movie. He is one of the 4 new balloons that year. He was behind the KFC float. Red was notable for being the most angry bird, on an island of happy birds, where anger is prohibited. However, when a bunch of evil pigs steal the bird's eggs, it's up to Red to show the rest of the birds to get as angry as possible, in order to fight back. Red might retire in 2017.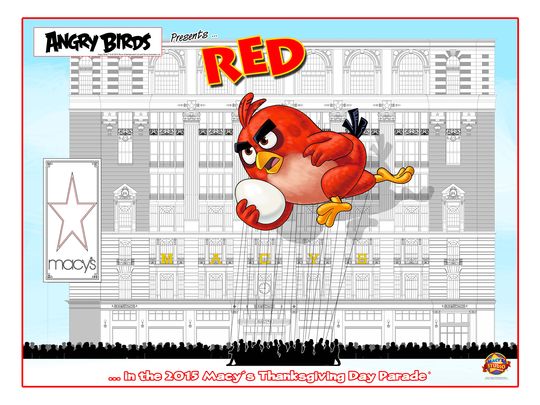 Music
Ad blocker interference detected!
Wikia is a free-to-use site that makes money from advertising. We have a modified experience for viewers using ad blockers

Wikia is not accessible if you've made further modifications. Remove the custom ad blocker rule(s) and the page will load as expected.