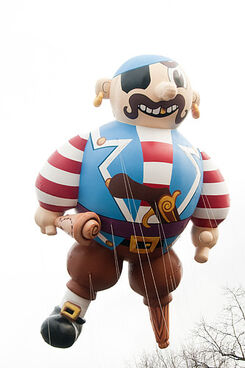 Artie the Pirate 
is a novelty balloon who first appeared in the parade in 1935. Artie returned as an recreation of his 1935 balloon in 2007 and retired in 2010. He returned and retired in 2015.
Balloon
Artie the Pirate (2007-2010, 2015)
Artie the Pirate (2007-2010) Macy's Holiday Parade
Acidents
in 1935 The Pirates Hand was Ripped
Ad blocker interference detected!
Wikia is a free-to-use site that makes money from advertising. We have a modified experience for viewers using ad blockers

Wikia is not accessible if you've made further modifications. Remove the custom ad blocker rule(s) and the page will load as expected.