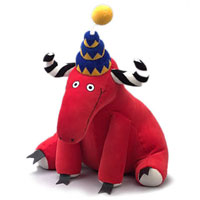 Bumpé is a swedish cow who was one of 4 new balloons (Along with Arthur, the Rugrats and Petula Pig) and appeared in 1997. And retired in 1998
Incidents
In 1997,Bumpé had his back legs damaged due to the high winds.
In 1998, Bumpé sprung a leak in his Legs at 77th street and had to be removed from the parade.
Ad blocker interference detected!
Wikia is a free-to-use site that makes money from advertising. We have a modified experience for viewers using ad blockers

Wikia is not accessible if you've made further modifications. Remove the custom ad blocker rule(s) and the page will load as expected.