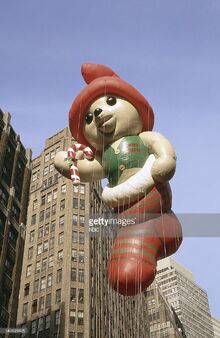 Eben Bear is a bear balloon and was a redesign of the Snuggle Bear balloon. Eben was a creation of Macy's themselves. He first appeared in 1995, and retired after 1998.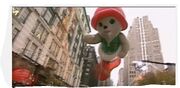 Incidents
In 1997 He was removed from the parade after the Cat in the Hat Incident (Along with Petula Pig and a few novelties) but wasn't damaged though.
In 1998, his Candy Cane was missing, but the balloon didn't get damaged though.
Ad blocker interference detected!
Wikia is a free-to-use site that makes money from advertising. We have a modified experience for viewers using ad blockers

Wikia is not accessible if you've made further modifications. Remove the custom ad blocker rule(s) and the page will load as expected.