Jamacus made my Robloxian a Falloon for a unknown Big Balloon Parade! Here's the photo!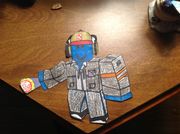 Characters on the float
Elf: Buddy, Jovi, Walter, Emily and Michael
SuperMarioLogan: Junior, Jeffy, Joseph, Cody and Chef PeePee
Paramount Logo Bloopers: Microsoft Sam, Scotty & Tylor 
Plants vs Zombies: Peashooter, Walnut, Sunflower
DNA Productions: Paul the Monkey
Photos for them are gonna be up soon! :)
Ad blocker interference detected!
Wikia is a free-to-use site that makes money from advertising. We have a modified experience for viewers using ad blockers

Wikia is not accessible if you've made further modifications. Remove the custom ad blocker rule(s) and the page will load as expected.